Pebble Epoxy Flooring / Concrete Resurfacing
Our decorative Pebble Epoxy Flooring system and epoxy stone concrete resurfacing coating (also known as Chattahoochee Stone Flooring) that is used as an epoxy concrete overlay system comprised of decorative natural stones and/or marble and specially formulated UV epoxy for existing concrete surfaces.
This pebble and epoxy flooring and concrete coating can be applied to most types of hard surfaces – horizontal and/or vertical and used for indoor or outdoor applications.
Pebble Stone comes in 14 color combinations and can also be mixed with multiple colors for more options.
PEBBLE EPOXY WARRANTY – Pebble Stone, LLC offers a standard 20 year warranty on Pebble Epoxy exterior installations and a lifetime warranty on all interior installations.
Please feel free to contact us today!
Applications
Pebble Stone epoxy flooring can be used for the following applications and much more:
Sidewalks and steps
Patios and porches (concrete or wood decks)
Driveways
Garage Floors (no more puddles or slippery concrete)
Pool Decks
Basement Floors
Commercial Business and Restaurant Floors
Much more!
How It's Done
We don't tear up your old existing concrete, we install pebble epoxy coating on top of it, making it 3 times stronger than concrete! We don't tear up your landscaping because we bring everything in with a two wheeled wheel barrel (to distribute the weight evenly). Installation from start to finish typically takes 1-2 days!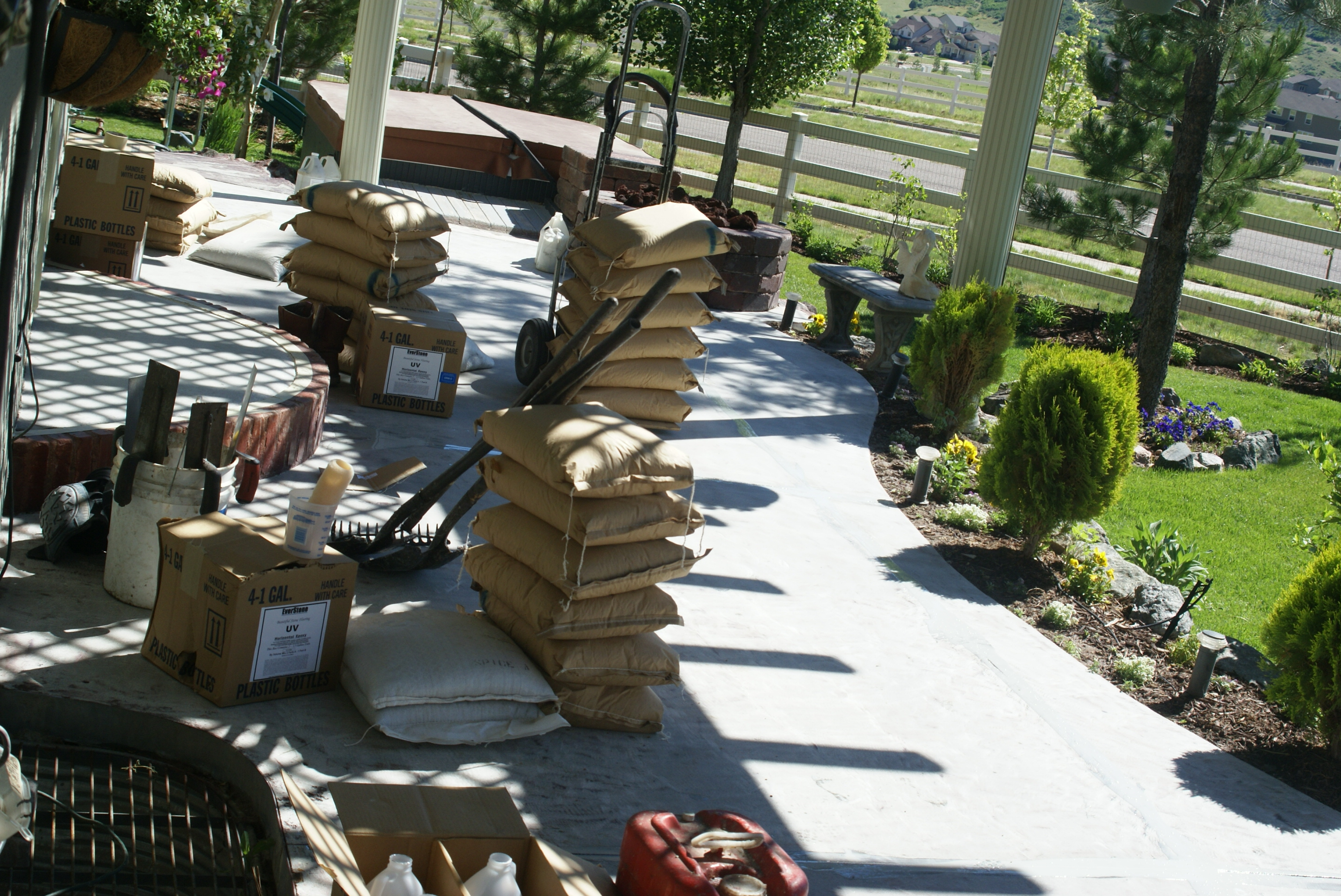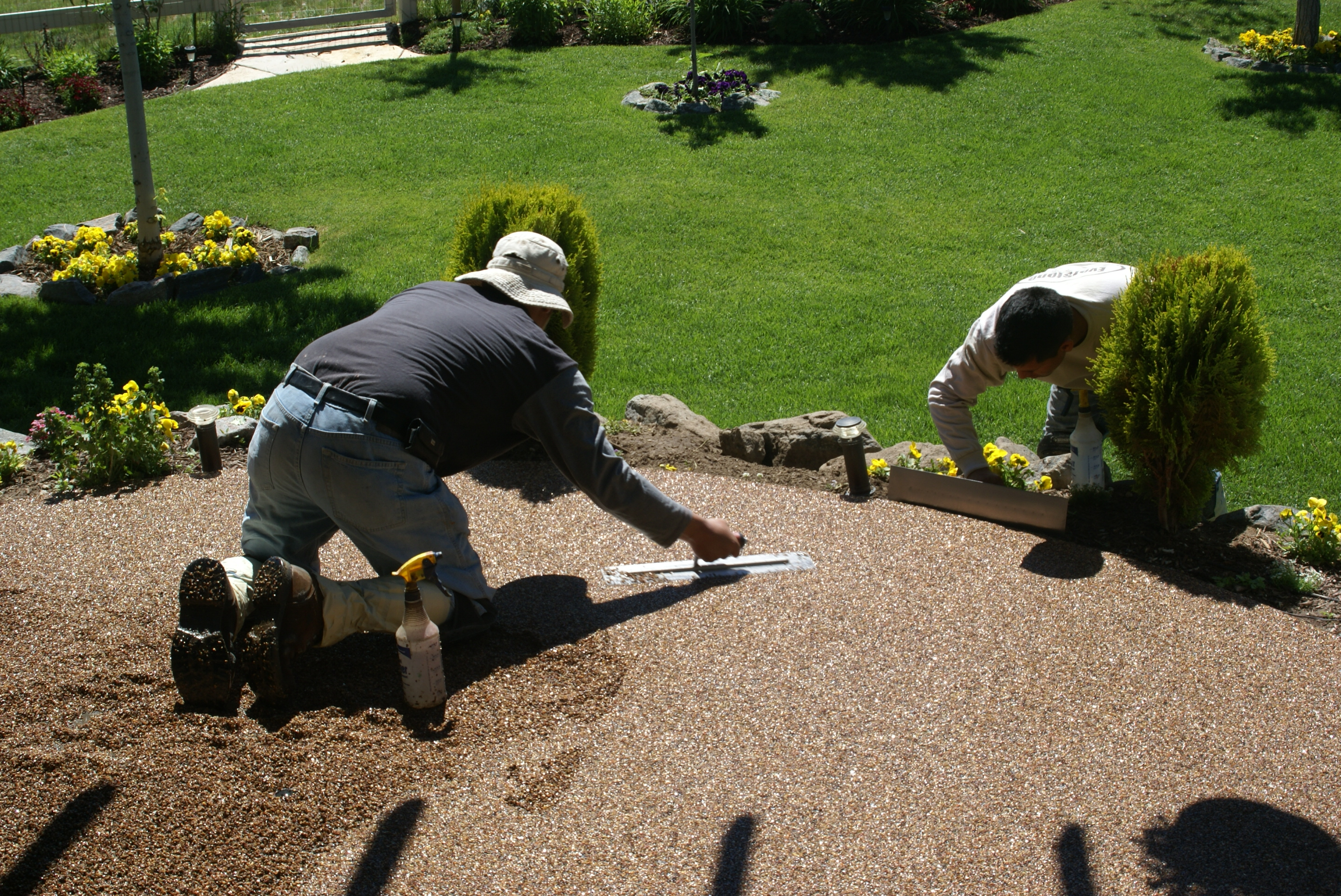 Get in touch with us now to schedule a FREE consultation